FedEx Using GPS Navigation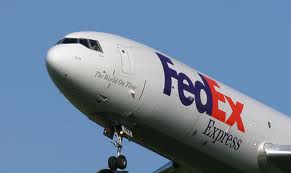 A well-known international cargo carrier FedEx announced usage of a new device SenseAware, the main purpose of which is to track transportation of cargos. In fact, this device is a GPS-tracker with an advanced functions and rather nice appearance.
Appearance of SenseAware
It's remains unknown why FedEx pays so much attention to the appearance of SenseAware. It seems that appearance is as important for FedEx as functionality.
Speaking about functionality we can't but mention that this device is able not only to track the transportation of goods via integrated A-GPS-receiver but also SenseAware has a built-in temperature and light sensors so it will be able to monitor the integrity and the temperature of the cargo.
The device has already been approved by the Federal Aviation Administration United States, so it can be used within any plane. This will make possible to monitor cargo during the whole process of transportation. FedEx will release GPS-tracker "SenseAware" in 2010.