Apple Patented A New Location Tracking Technology Which Does Not Need G.P.S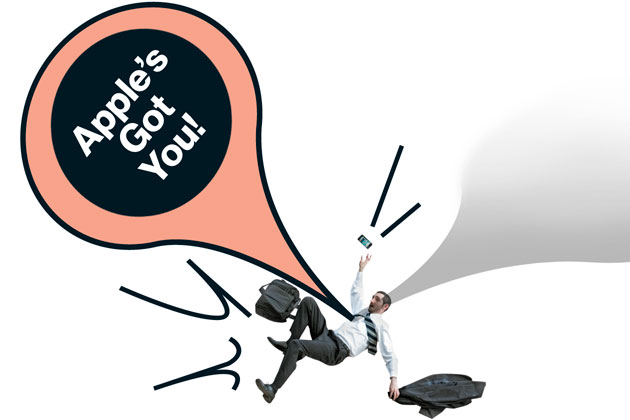 G.P.S has always been a prolific mobile application to make users aware of unknown locations and to guide in reaching new destinations with an ease. Off late several mobile phone developers and technicians have expressed their keen interest in bringing an advanced and sophisticated development to take location tracking feature to an extreme level. Apple has finally got registered an authentic technical innovation which will enable extra accuracy in indoor spot mapping and place detection. The technology is creating ripples all over the world as it does not require G.P.S support and has its own mechanism.
Let's have a close look on the development with its various traits.
Wi-Fi access point process
Almost every smart mobile phone makes use of G.P.S for navigation and location mapping. The technology is entirely based over satellite timing signals and only gets operational in outdoors. Apple's new technique is an aggregation of on board location data basis and Wi-Fi access points to attain a stupendous accuracy in outdoor as well as indoor localities. The system incorporates a long series of factors with the major inclusions like 'presence area' which is commonly known as hardware communication range and filtering of access points. The technology allows many smart non-G.P.S gadgets to easily tracking locations with an amazing precision.
Mapping improvement
Apple has always been eager in taking indoor mapping to another level. With the arrival of iOS 7, the smart phone giant integrated a meticulous assistance for iBeacons. The technique utilizes Bluetooth LE for determining a location with a genuine accuracy.
Wi-Fi SLAM
Recently Apple took a huge step by purchasing the indoor location mapping organization known as Wi-FiSLAM. The company paid a whopping price of approximately $20 million in acquiring all the rights. Wi-FiSLAM uses Wi-Fi signals and had been serving its module to different eminent mobile phone application developers especially dealing with indoor location mapping.
Apple has always shown a significant interest in integrating different small and bigger units to deliver extraordinary results to subscribers. The company is working extremely hard to revive Wi-FiSLAM and to aggregate iOS elements for an exclusive programming for different Apple devices coming up next year.
PRIMESENSE
Apple seems to be leaving no stone unturned for consolidating location mapping as the company took a big step by buying another technical operator known as PRIMESENSE. Once the deal was finally done, there was a big section of technical analysts which speculated the purchase of PRIMESENSE to strengthen Apple's highly rumored iTV. Ultimately Apple's officials came forward to make it clear that the company has been working with a significant dedication to improve the level of indoor location mapping and the buying of PRIMESENSE will assist in oft-maligned iOS Maps application. Apple paid a mammoth price of $360 million in taking over all the rights and operational infrastructure.
After facing the big criticism of AAPL in iOS 6, Apple seems to come strong and big with several stupendous tech collaborations and significant updates for indoor mapping. We in Jammer Store will hope the company scores big with such highly anticipated inclusions and serve its subscribers a unique and highly effective indoor location tracking application.