10 Creepiest Apps Ever Created For iPhone And Facebook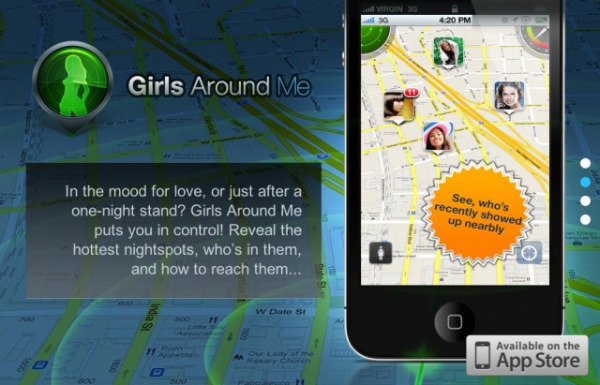 There are many apps today which share our location data and other private information. While some of them are really useful, other ones may become very, very creepy. Here is the list of 10 creepiest apps we have managed to compile.
Girls Around Me
This app was created by Russian-based application developer called i-Free. It uses Foursquare data to find women who checked-in nearby to the app user. The thumbnails of their pictures have been put to the Google map where user can tap any picture and connect to the Facebook account of the woman he likes. Developer was not hiding the purpose of this app – official website claimed that it may be used to search for love or just to find a one-night stand. Foursquare found out about it and cut off the API access for this app, making it unavailable for use.
Creepy
The name of this app speaks for itself. It uses public information available from Flickr and Twitter accounts and works like geolocation information aggregator, putting all collected data to any online map service (Google Maps, Open Street Maps, Virtual Maps, etc.). It will also use not only real-time data but historic data too, making it clearly visible for anyone where were you for last days, weeks and even months.
Background Check
If you want to discover someone's social media records, current contact info, relatives, property, criminal history or something else – this app is what you need. Knowing only the name of a person or even his or her e-mail, Background Check allows anyone to find out almost all about you in a blink of an eye. The app has one free report per month, or you can get some extra ones for $.099 each, or whole pack of 20 checks for $9.99.
Situationist
This app allows you to upload your photo and write a list of things you would like any stranger to do to you in public place. The things you could write to the list were not limited by any rules so they could be from humble "Hug me gently for few seconds" to scary things like "Let's make a riot and assault police station". This app gave odd strangers yet another reason to approach someone they don't know. Fortunately, this creepy app is no longer available for usage.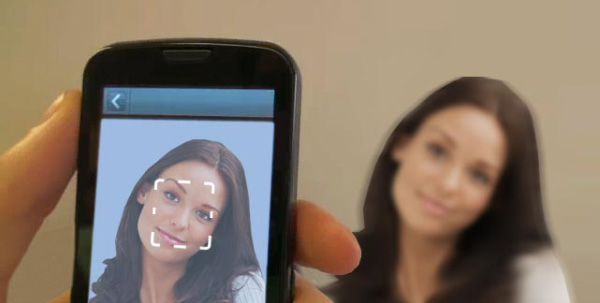 Recognizr
This app allows you to point the camera of your smartphone at face of any person you have interested in and after some small amount of time you will get her or his contact data and social networks updates. Thankfully, this barely useful and really scary app is not available now, even demos are deleted.
Crowded Room
This Foursquare-like app allows you to post check-ins of places you will go in the future with place and time specifications. While it was meant to be used to find people with the same interests you have and thanks to the common interests make new friends, Crowded Room may be abused by creepy people and used with really bad intentions like stalking or even assaulting.
Nearby Friends
It's a Facebook app that places all Facebook check-ins on Google map, even those you were not opt-in but your friends checked-in you there. It also uses all amounts of geolocational data including full history of the places you have visited in the past.
Breakup Notifier
Another Facebook app. If you are friends with the person you are interested in, you can use this app to get a notification as soon as this person will change the status in Facebook to single. One thought about being pounced right after breaking up with someone else is somewhat disconcerting, don't you think?
Crush Notifier
This Facebook app lets you choose someone you are crushing on and sent an anonymous letter to this person that will notify him or her about your feelings. If this person uses this app too and chose you – you will get the same notification and know that you like each other. As for me, this app suites for girls in some way but if you are a man then you probably should be a real man and tell the lady about your feelings face to face. How do you think?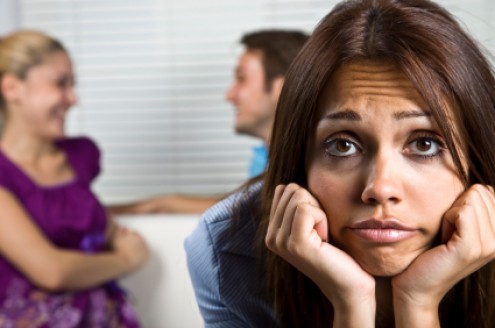 Waiting Room
Yet another Facebook app that combines Breakup Notifier and Crush Notifier in more sophisticated way. You choose the person you like and when he or she become single, the anonymous letter will be sent and that person will know that he or she has options for future relationships. But Waiting Room gives that person two days to live through the breakup and only then the identities of all his or her admirers will be disclosed.
This is only ten most creepy apps but there are a lot more and they are still out there somewhere, trying to take all your public data and location information which might be used with intentions you cannot know about. So I would advise you to protect yourself from location-sharing apps and be aware of what data you post online and share. Always. So don't forget to share your thoughts about ten creepiest apps and be safe!