Cell phone jammers and signal blockers in Canada
Canada is a developed country with many proven mobile operators. Many providers are also actively working with virtual networks and the usual ones. Among the most popular operating frequencies, you should pay attention to the following:
GSM850. It works in the 850 MHz band.

CDMA. It uses different frequencies to work.

IDEN. The technology combines cellular and radio communications. It often works at adjacent frequencies.

HSPA+. It is a more advanced technology characterized by good speed.

LTE. This technology is most common in Canada.

PCS. The technology uses standard communication.

SMR. It is a two-way radio communication and dispatching system.

AWS. This system is also one of the most common.
All listed frequencies provide the optimal signal level, actively used in practice. Many operators in the Canadian market work with modern communication standards, providing a high quality of service for customers.
Rogers Wireless
It is a national provider providing high-quality customer service. It cooperates with many companies in the market, offering a stable connection on a national level.
Bell Mobility
The company provides most of the services throughout the country's modern market. It cooperates with many companies in the market.
Telus Mobility
It is a national mobile operator that provides its customers with a wide range of different service options. The company gives access to all available coverages. Please note that this operator does not cooperate with other virtual mobile network operators.
SaskTel Mobility
This company provides a smaller selection of services in the local market.
MTS Mobility
This company offers quite attractive services for its customers. It is the accessible and popular provider, offering modern technological solutions.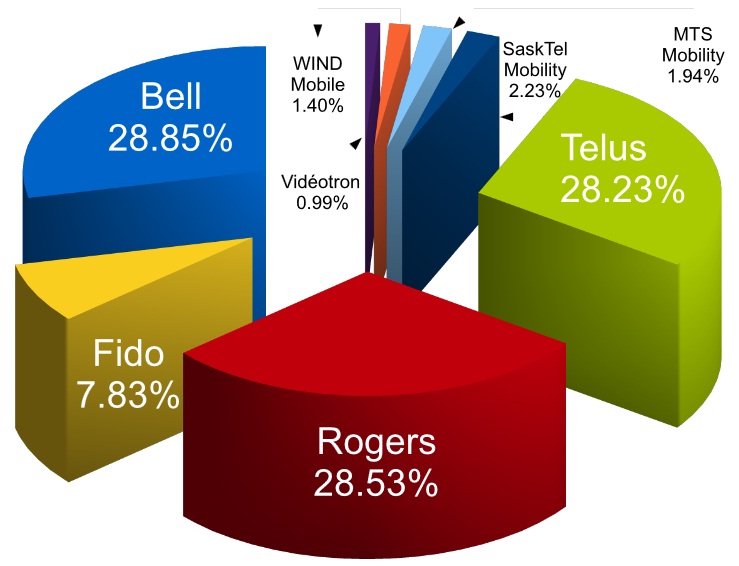 Wind Mobile
This company offers its services not only in large cities but also in small towns. It works with many modern communication standards, providing high-quality and stable coverage.
Videotron Mobile
The company works with most of the current mobile phone standards in Canada.
Public Mobile
It is a city mobile operator that works with different modern standards.
Other Mobile Networks
In Canada, there are other operators among the available networks. They use a variety of technological solutions to provide working capacity. In addition to small companies, some larger providers cooperate with foreign operators.
Mobile jammers in Canada
A silencer will help protect essential conversations from being eavesdropped on. This device is used not only in the field of business but also in everyday life. For example, if you are planning a conversation with someone in another city, it will be better if no one else overhears this conversation. You can use a muffler for this purpose. This device's operation principle blocks the cellular signal, radio waves, and other frequencies.
Bottom Line
Among Canada's most common mobile communication frequencies, you should consider 850, 1900, and 1700 MHz. They work with many modern mobile communication standards. In addition to the operators listed above, other smaller companies in Canada are ready to offer their services in different regions of the country at the local level.